Services
Future Thinking | Strategic Management | Research
Looking beyond ten years through the glass of future studies
Since the turn of the millennium, change has been relentless for workplaces across all geographies and industries. At such an hour, it is highly crucial for the industry heads and thought leaders to understand the patterns of past and present and be ready for the future today based on the forecasted plausible future scenarios.
To make informed decisions today, we postulate possible, probable, and preferable futures and uncover the worldviews and myths that underlie with the help of design.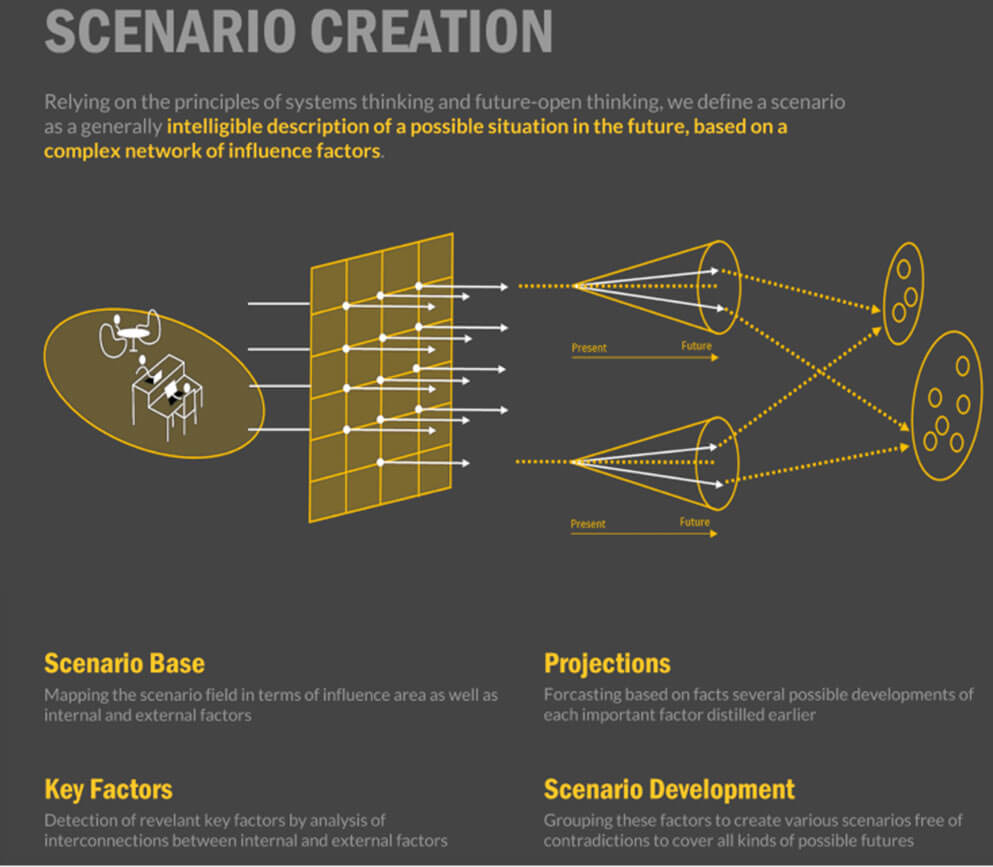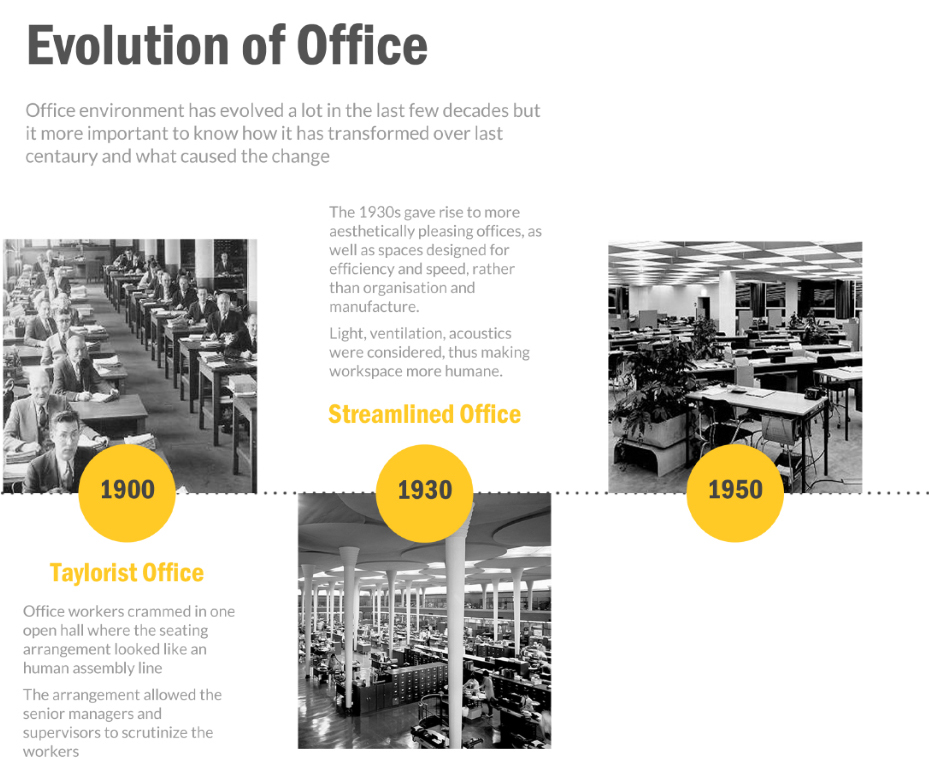 Work as of today
Mapping the weight of the history, push of the present and the pull of the future through secondary research, expert interviews and surveys to help understand the current situation and how it might change in future.
Anticipating the Future
Major global forces, trends, emerging issues and wildcards taking shape today were identified with the help of rigorous study and mapping. They will significantly impact the businesses and society in Future 2025.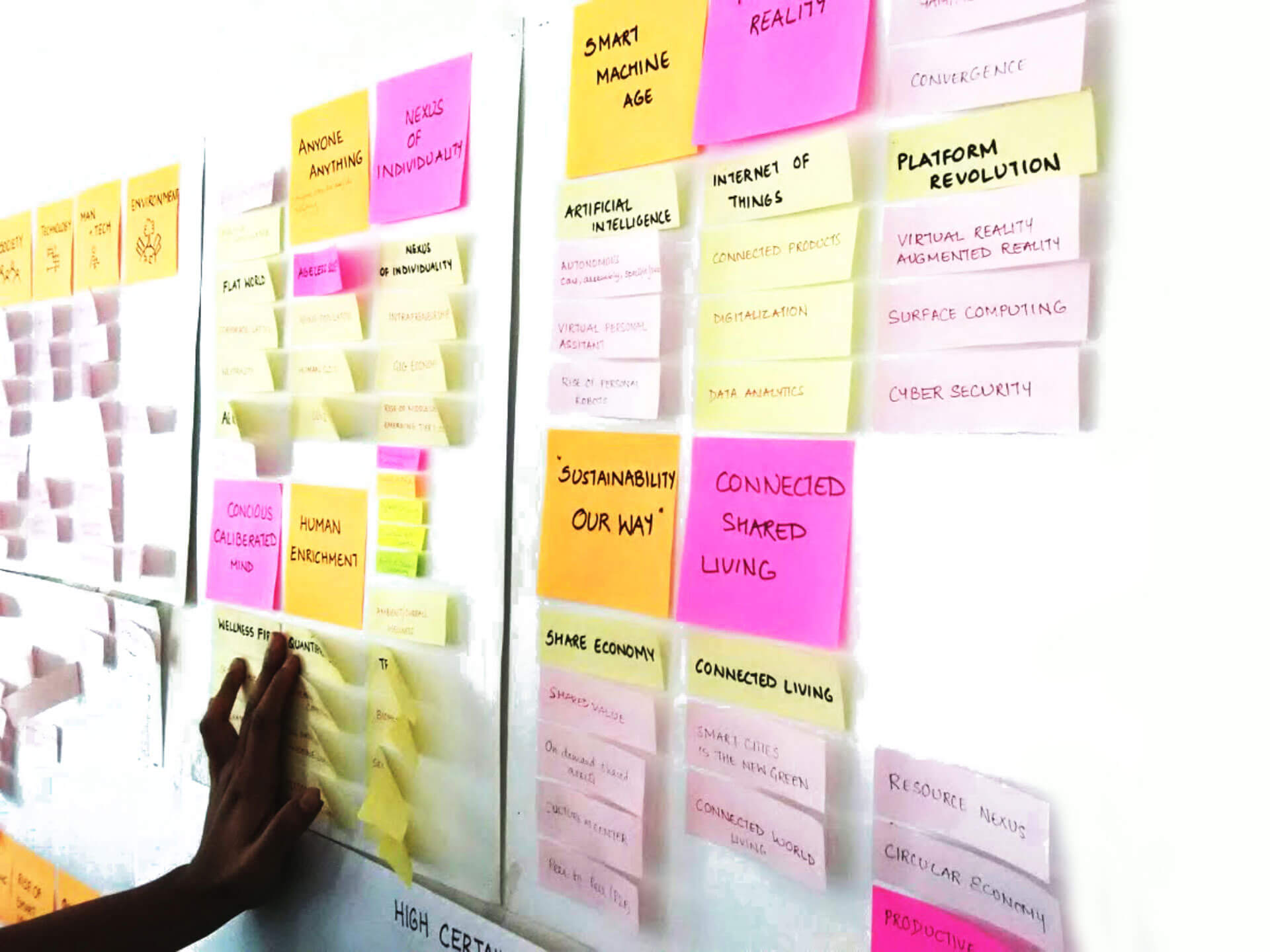 Factors shaping the Future
After scanning news articles, trend reports and research papers, various patterns and trends were defined which were shaping the present and could further affect the future society. They were further narrowed down to four major factors that may have a high impact on how we live and work by 2025.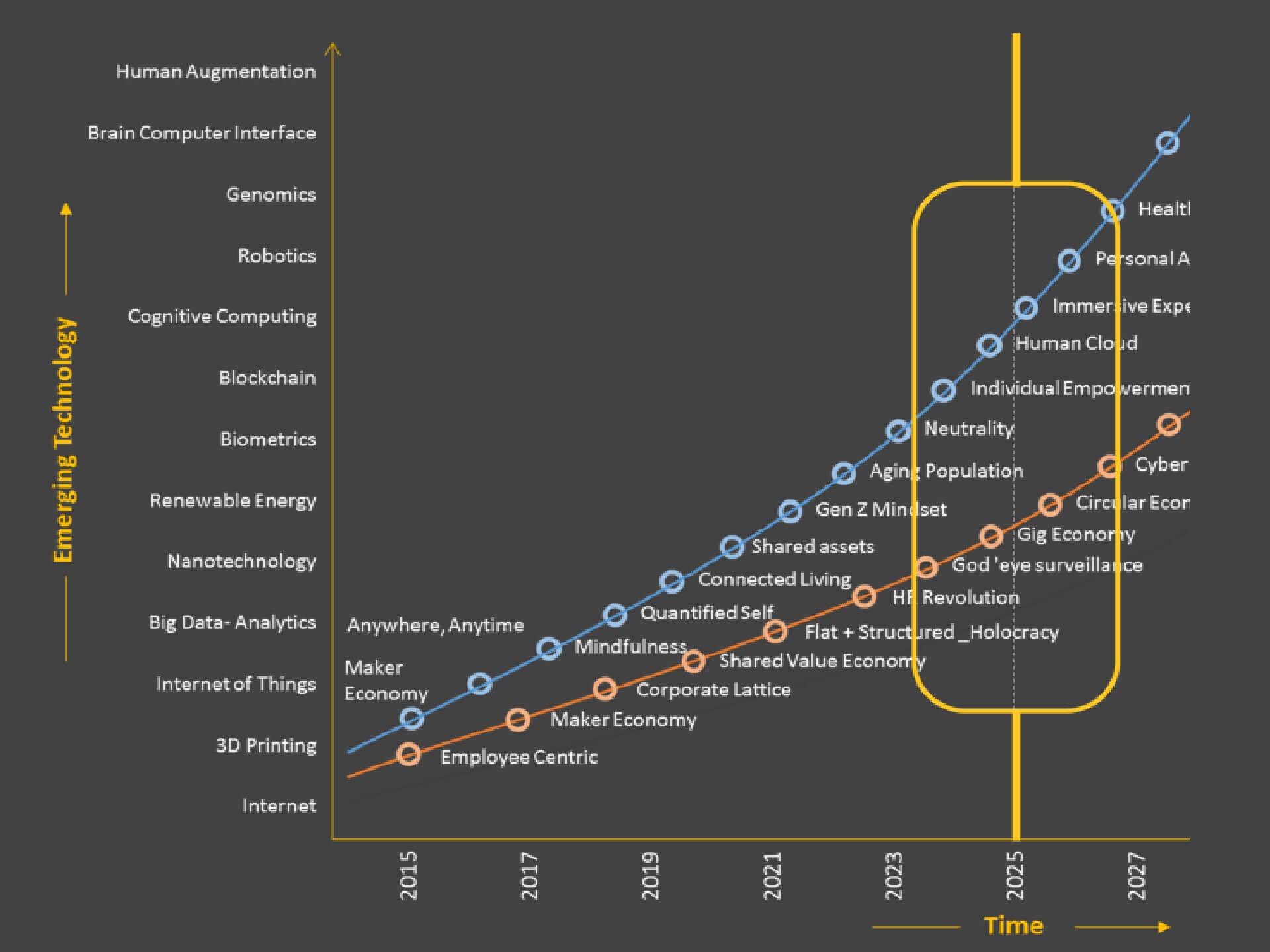 Creating Scenarios
We created alternative scenarios based on trends and research, to help become future-ready no matter how the tide shifts through a structured co-creation workshop. Exploratory scenarios were developed to understand just how different the future may become and what may drive these changes with the help of multiple activities and tools specially designed to spark the process.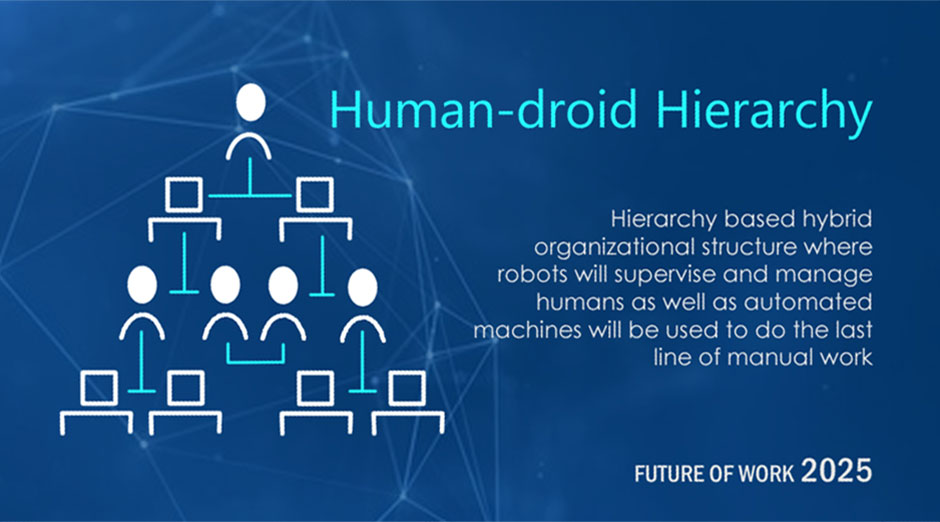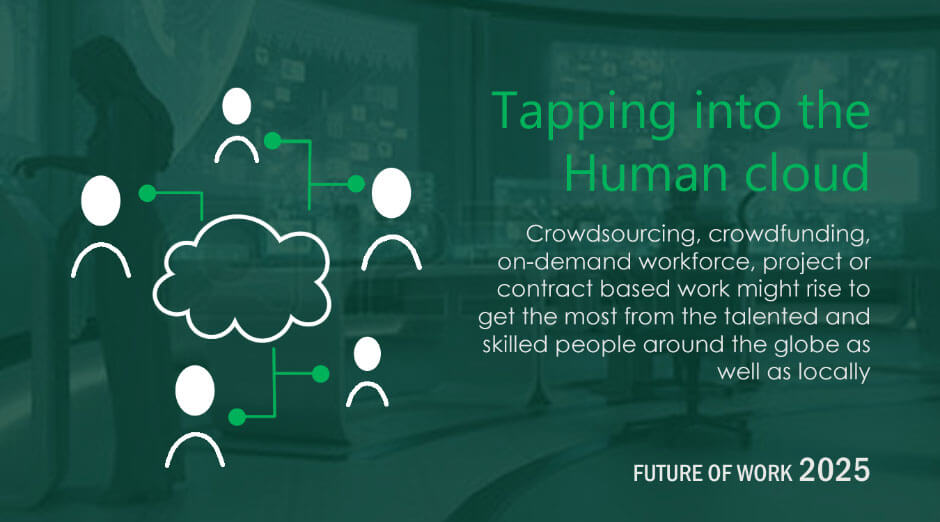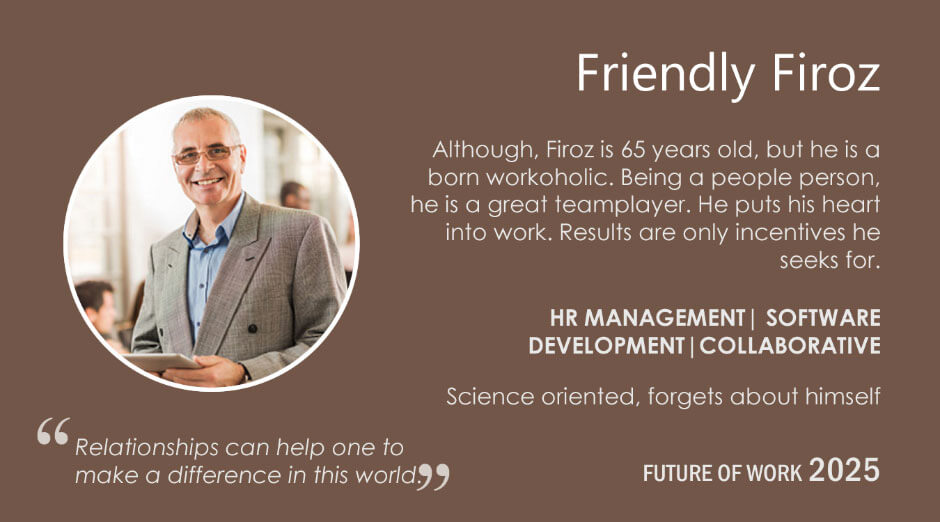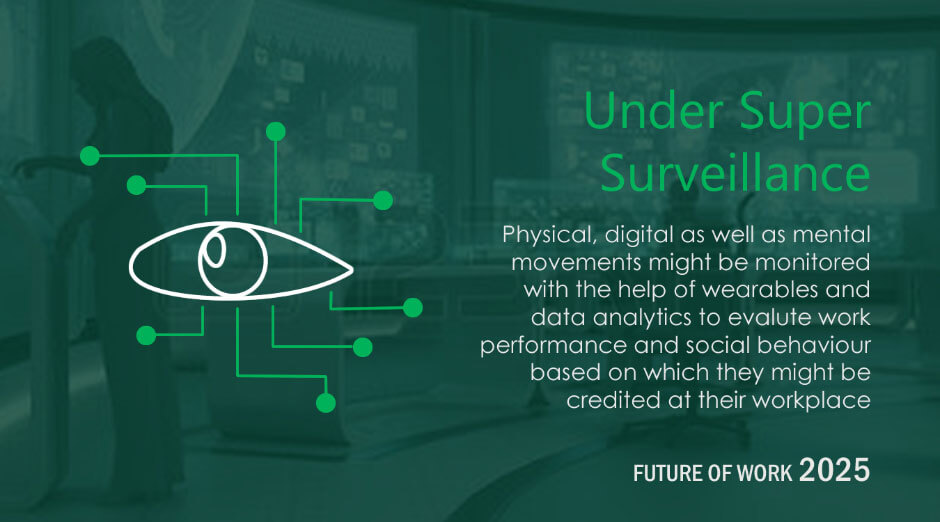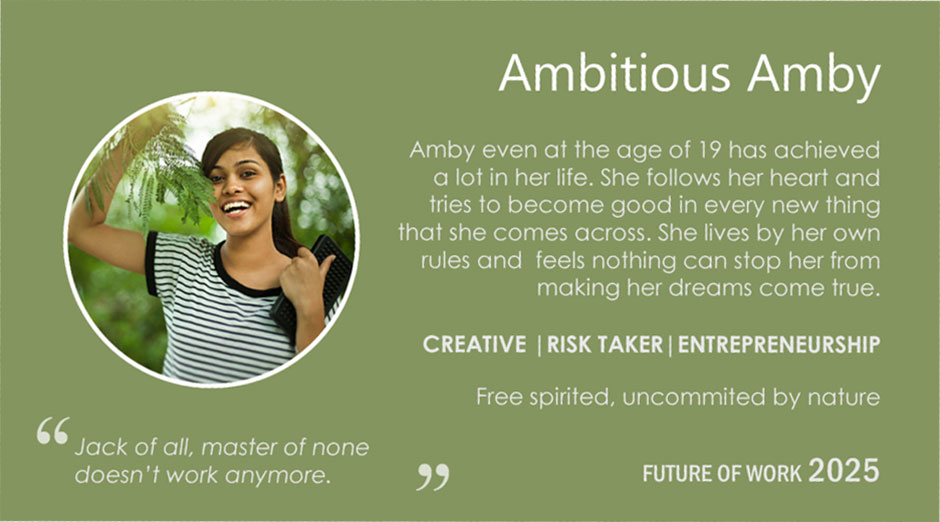 Transforming Futures
Four different scenarios were created based on the relationship between technological empowerment and democratisation of work. Recommendations and strategy for various components of the organization were formulated to make them future-ready no matter which way the tide turn.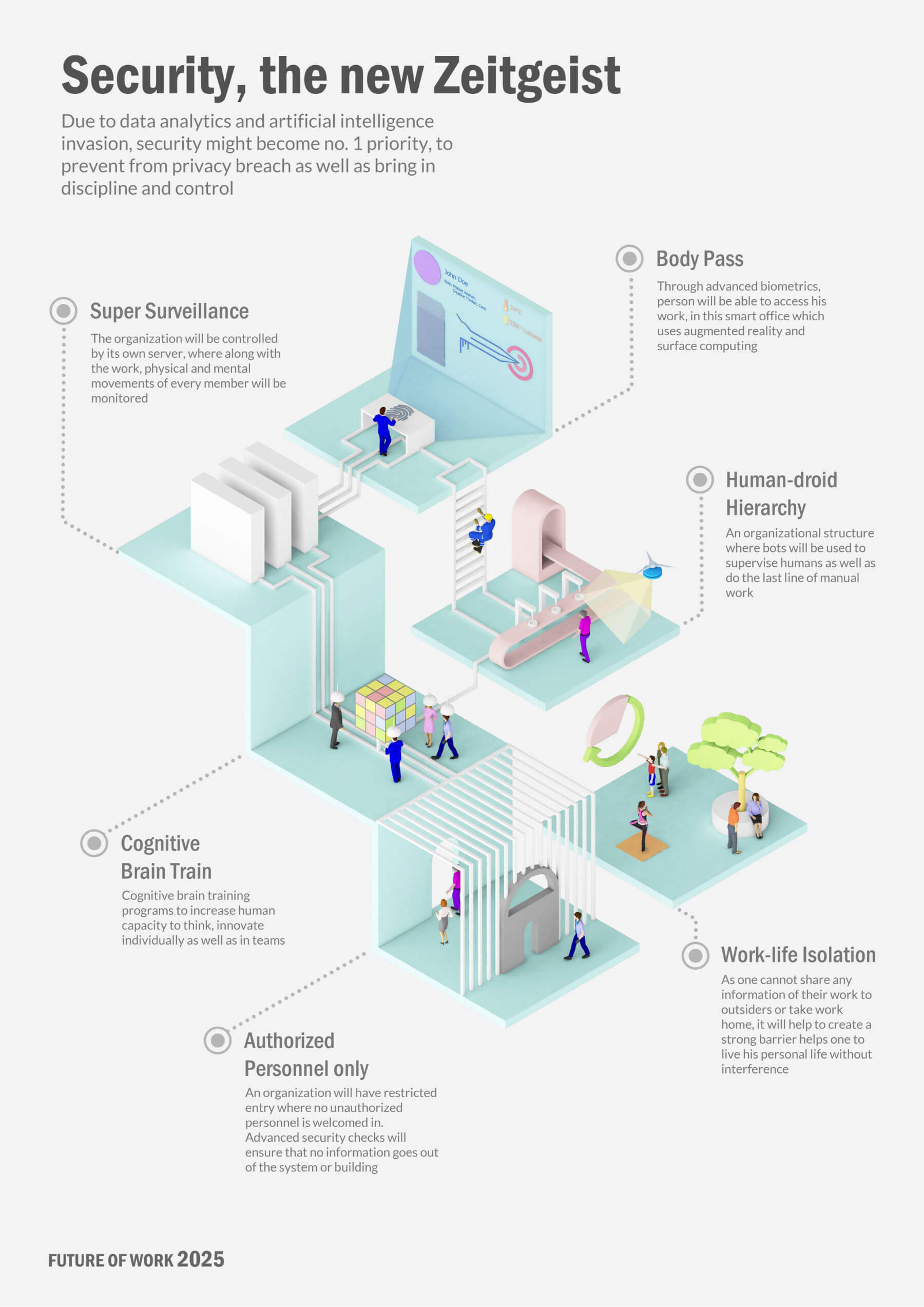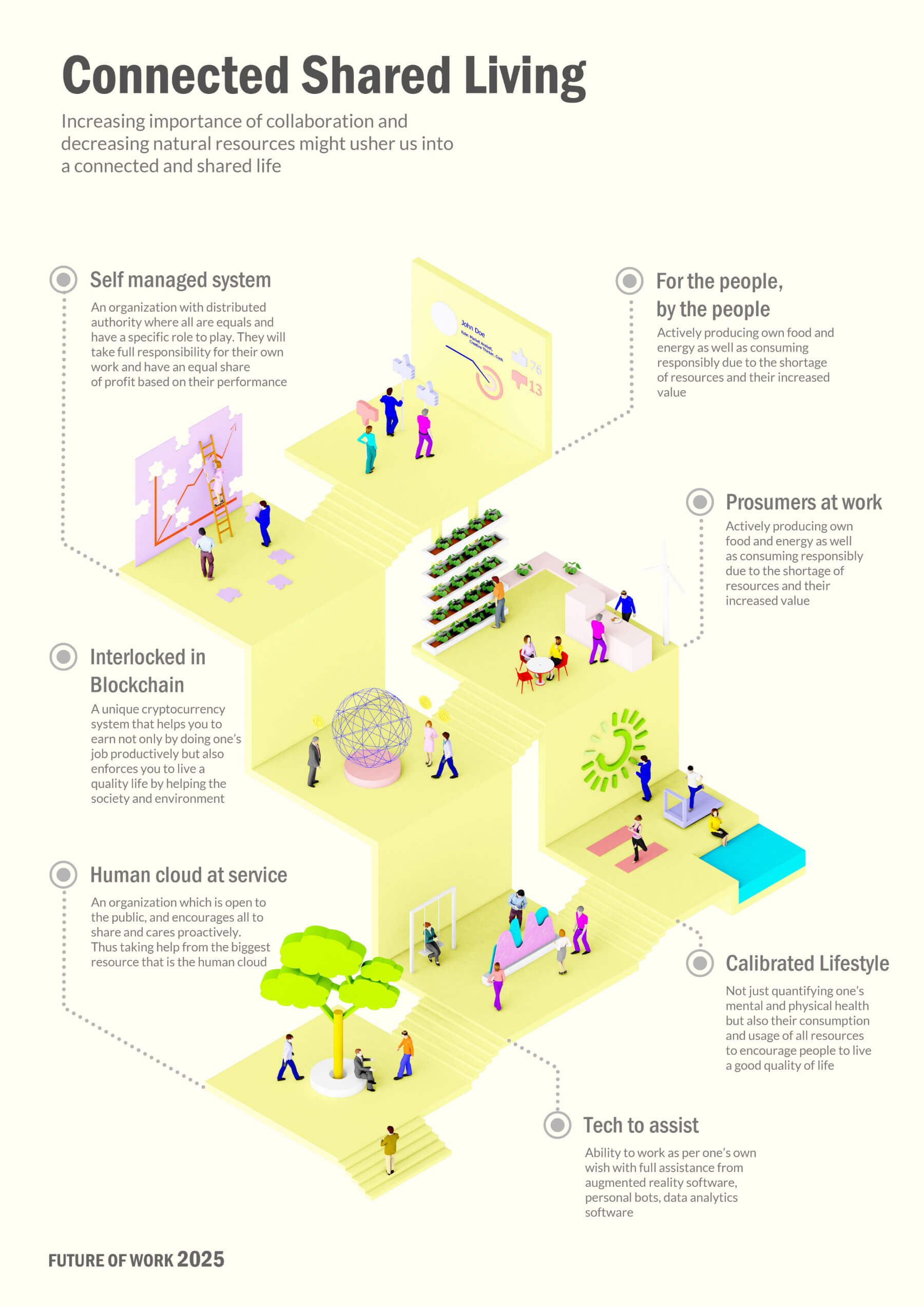 The Way Forward
To help visualize the future scenario and its impact, it becomes necessary to depict how his day to day life will change. Hence a video was done to spark conversation and thoughts.
Check out some of our other thoughtfully crafted work

Experience | Design | Brand

Brand Experience | Strategy | Design